Last update – 02-04-2021. I am the proud owner of a vintage '70 Cornavin tiny wristwatch. Finding it was a long journey through history and a lot of watchmakers websites. As a lover of minimal design and black, I found so many beautiful timepieces I thought it might be interesting for some out there to gather them.
01. Stock S003R
The Stock S003R is a very nice minimal women's model with a case diameter (without crown) of 30mm. White dial, gold casing, black handles. The models are all unisex but they hold larger models. This model is water resistant up to 3ATM and works on a size 321 battery.
02. Optimef Fărăzece
This Fărăzece model by Optimef has a case diameter of 40mm, black dial, bronze casing and handles and Japanese Quartz Miyota movement. This one is water resistant up to 3ATM and works on a battery. Fun fact: Fărăzece means 'ten minutes to'.
3. TID No.1 36mm Black Edition
The No.1 36mm Black Edition by TID is as minimal as it gets. An all black watch, black casing, black dial, black handles and black band.
4. Braun Ladies BN0021

The Braun Ladies BN0021 Classic Watch model has a silver case of 31mm, black dial, white handles and the so typical Braun bright yellow handle for the seconds. As I always loved black, white and "a dash of color", this watch is precisely that.
5. Void V03P Bl
The void watches are all beautiful and minimal. This Petite women's model (P stand for petite) has a 28mm gold plated, brushed case, black dial and gold handles. It is waterproof up to 5 ATM.
6. Aark Eclipse gold
Aark has many minimal models that have a 'little fun detail': handles in fun a bright color or twisted and turned.
This Eclipse Gold model is one of my favorites. It's minimal black, black dial with no markings, white handles with a "moon" detail on the hour-handle. The 38mm case is half black a half gold and it is waterproof up to 5 ATM.
If I wasn't so picky about watch size, I'd get this one right away.
7. BOAT Sealed Watch
The BOAT Sealed Watch (BOAT stands for Be Optimistic and Thankful) seems hard to find. I haven't been able to track down the official site and the model is from 2012, so I'm not sure it's still available.
But nonetheless it's worth mentioning: it's called "sealed watch" because the dial is made in much the same way that documents were sealed: the dial is "stamped" into heated wax. This creates a unique minimalist dial.
8. Nost M03 BLACK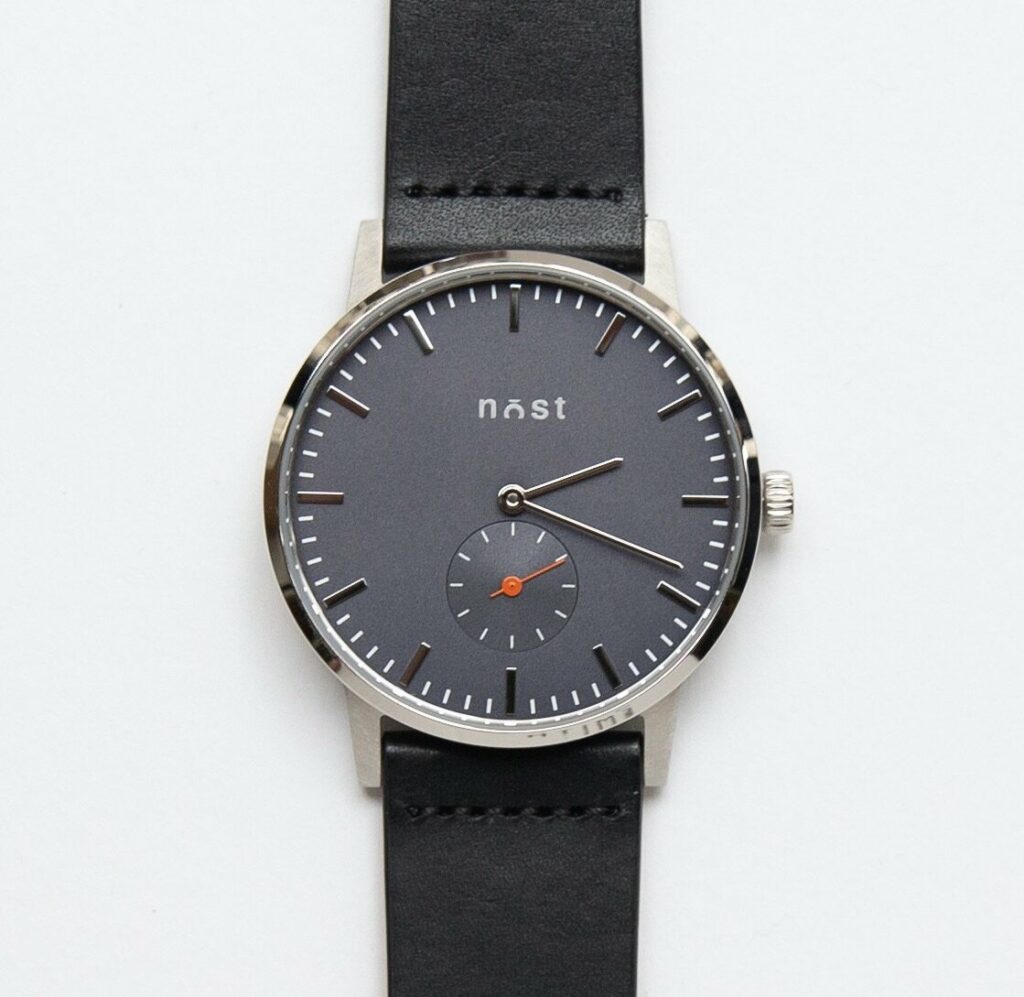 The Noest MO3 Black is a minimal watch for men. It has what I love, a minimal silver case with a diameter of 38mm, black dial, silver handles and that "tiny dash of color" with the bright orange handle for the seconds. It is waterproof up to 5 ATM.
09 Movado Face, Modern and Museum Classic
Movado is an interesting Swiss brand to look into. They're famous for their vintage model: black minimalist dial with round silver or gold solar 'dent' that is still available in a modern version as the "Museum classic" or slightly restyled as the "Modern"-range. They also have a range of automatic watches and frankly, there isn't one ugly model to be found.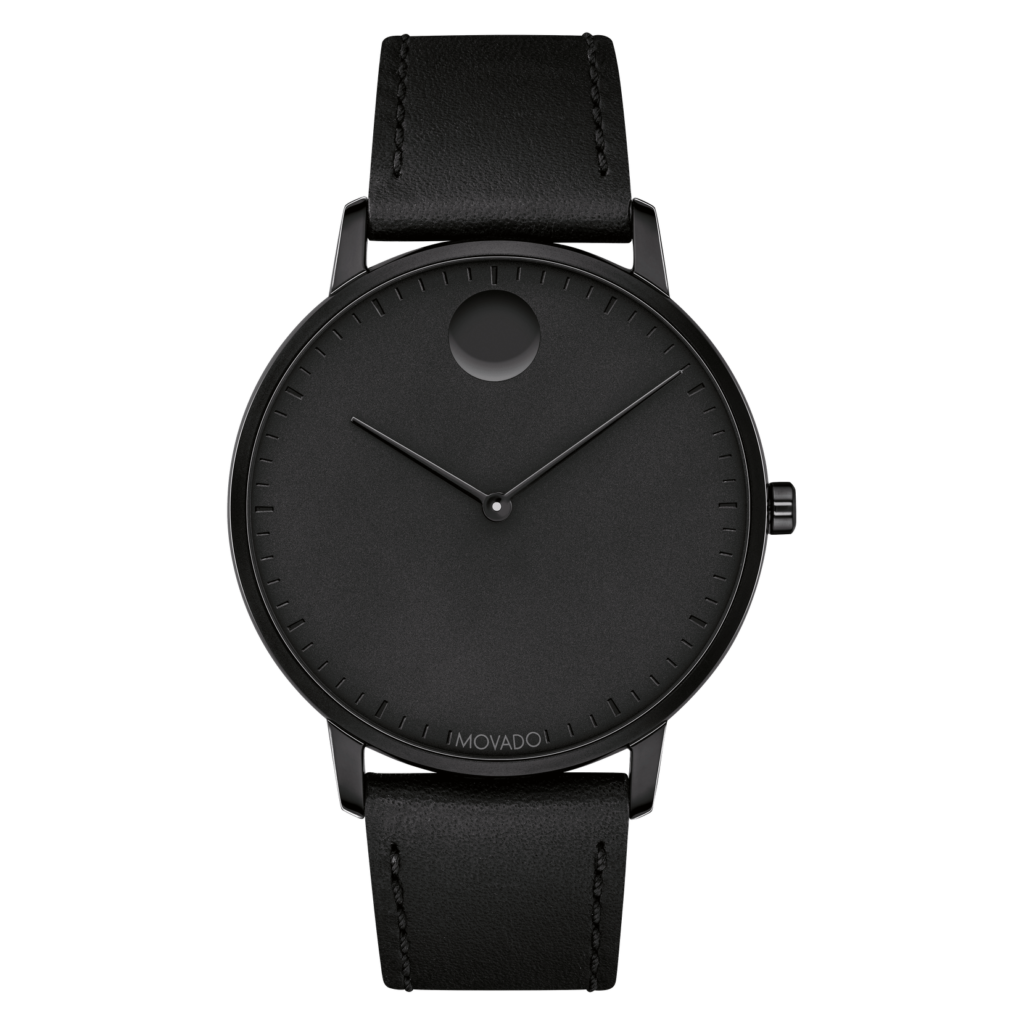 This Movado Face is like the TID No.1 36mm Black Edition all black, even the dent. It also exists in a variant with a stainless steel case.
For those a little more daring, they hold the Movado Modern 47 model in bright orange.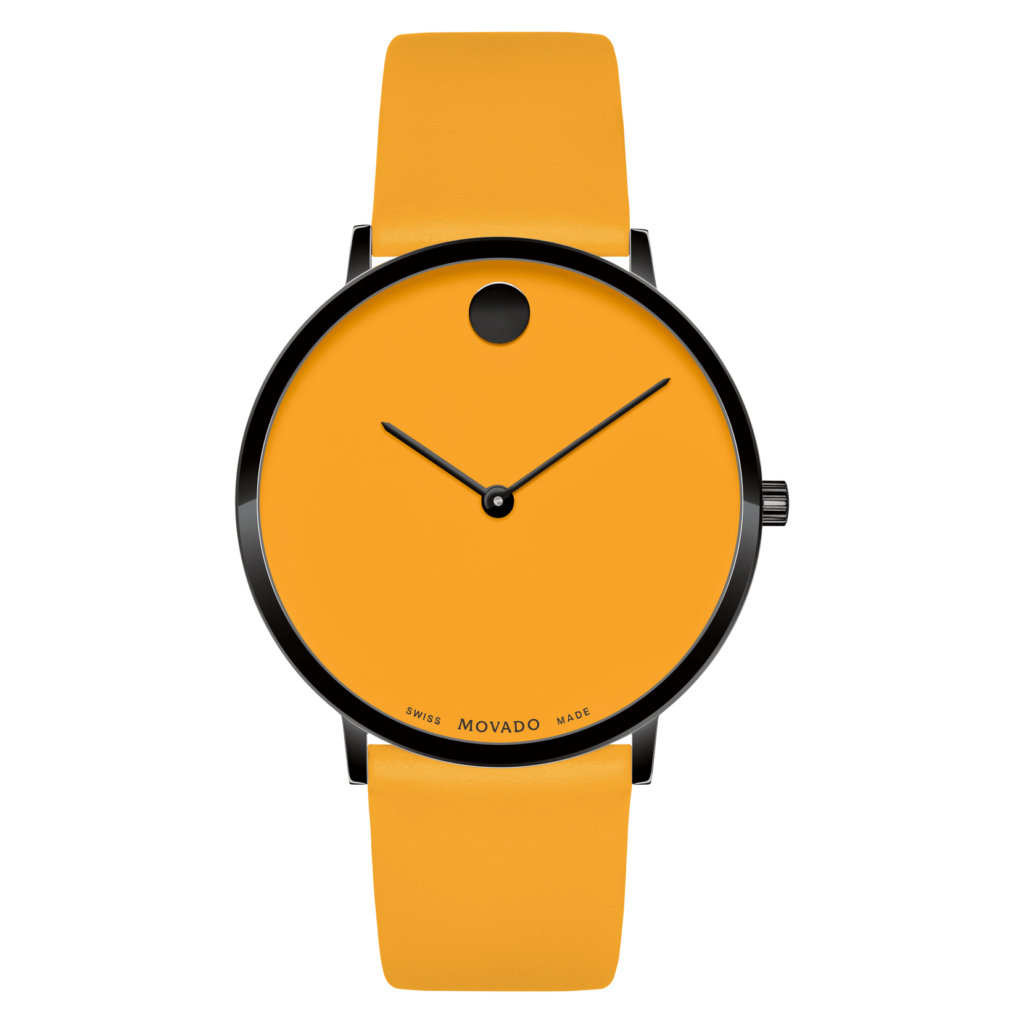 The case diameter of the Movado Face and the Movado Modern 47 is 40mm and water resistant to 30 meters.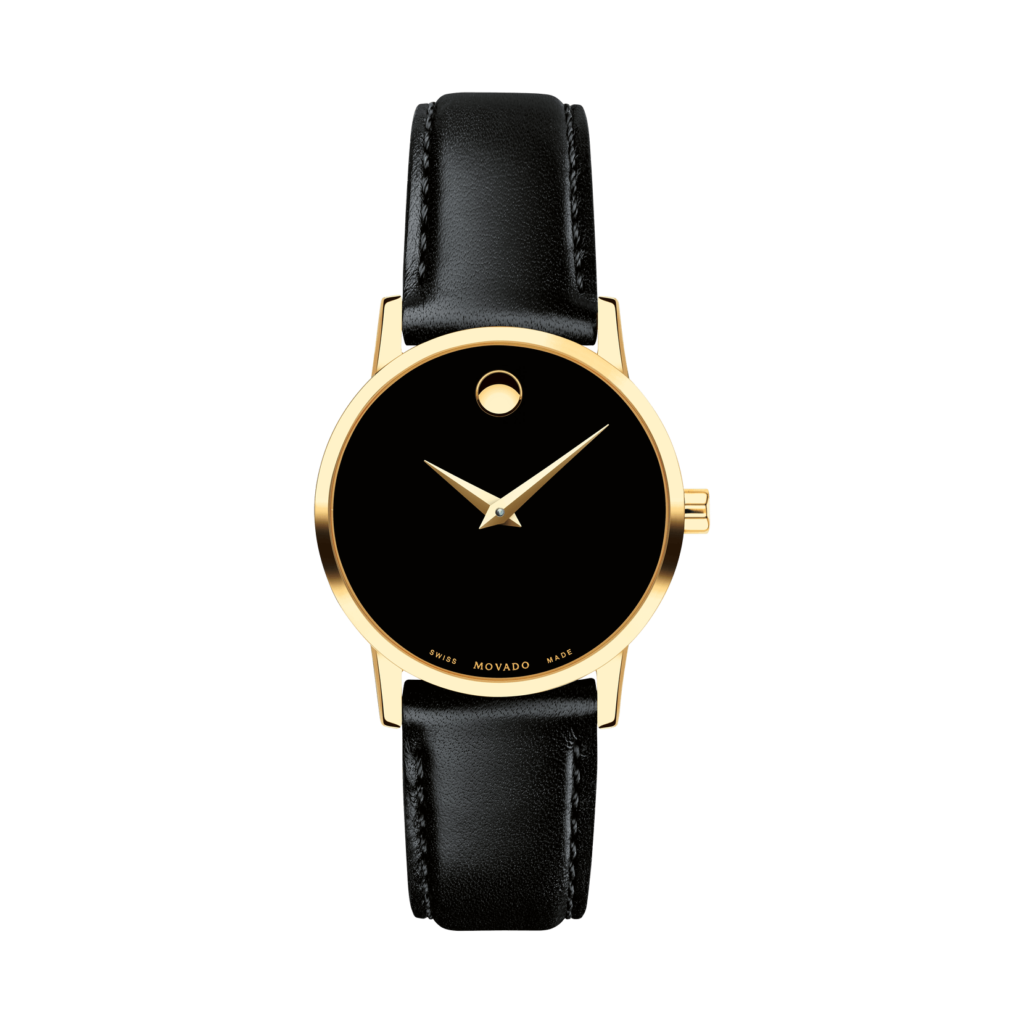 The Museum Classic exists for men and for women. The model shown above is the smaller model for women which has a case diameter of 28mm, the men's model has a case diameter of 40mm and they're also water resistant to 30 meters.
PS. I will be adding more models if I discover new nice pieces. These are all types that could fit for people who like 'small' watches. I'll be adding more bigger models for those with bigger wrists.